Artist Statement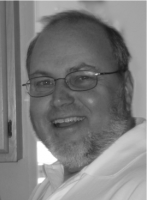 "The challenge of an early instructor, to "paint what you know", continues as a unifying theme in my work. After all the given assignments, the exercises and projects, I find myself returning to the objects and environs that fascinated me, and fed my imagination, as a child. I could easily spend hours then, at the base of a tree, or with a handful of gathered sticks, constructing some miniature world. It strikes me now, as an adult, I do the same in my studio: As I paint, I can imagine the feel of the dirt, and the sticks in my hand. I can easily lose track of time while painting.

In earlier drawings, I would work with objects found in nature, in ethereal or unexpected surroundings. Realism was key, but I was trying to find an original "twist". The more I looked for the original idea, the further I wandered from my original interest in the object. There is more than enough for me in trying to capture the essence of being at the scene; being in it; to make myself invisible, yet there to again feel the sun, to touch the rocks and smell the air.

As our life becomes more and more tethered to technology, I strain against the loss of these sensual moments. Art educators such as Thomas Dewey for generations have stressed the natural environment as stimulus for creativity. I now find myself having to remind students of the world they pass each day: usually seen through the veil of a glass window, or through the haze of white noise in their ears. It seems unnatural to have to show students the natural world that surrounds them, as they eagerly tread deeper into a world far removed from direct feeling.

My work obviously reflects the heady influence of 19th century painters: how can we deny the massive body of work of painters such as Church and Bierstadt? I am increasingly drawn to the quieter work of the Luminists and Transcendentalists. Symbolism is here, too, as much as the viewer cares to read into a work. Mainly, I only want to convey the sense of wonder I experience, in a spiritual sense, at that moment of simply being."